Digital Transformation
Speed up your processes.
We are specialized in helping your company to transform your paper-based records into digital records that you can keep, share and reuse. We do this by scanning your records and converting them into full-text searchable PDF/A files. In addition, we enrich the resulting files with the needed Metadata and structure them accordingly, so that it is possible to find any document quickly and reliably.
If you are planning to digitize your paper archives, we would be happy to be a competent partner on your side. We are focusing our services to companies in GxP related environments where it is important that Quality Assurance measures are reliable, established and documented.
Base for our process design are concepts published by GAMP1), DIA2), OAIS3) and MHRA4).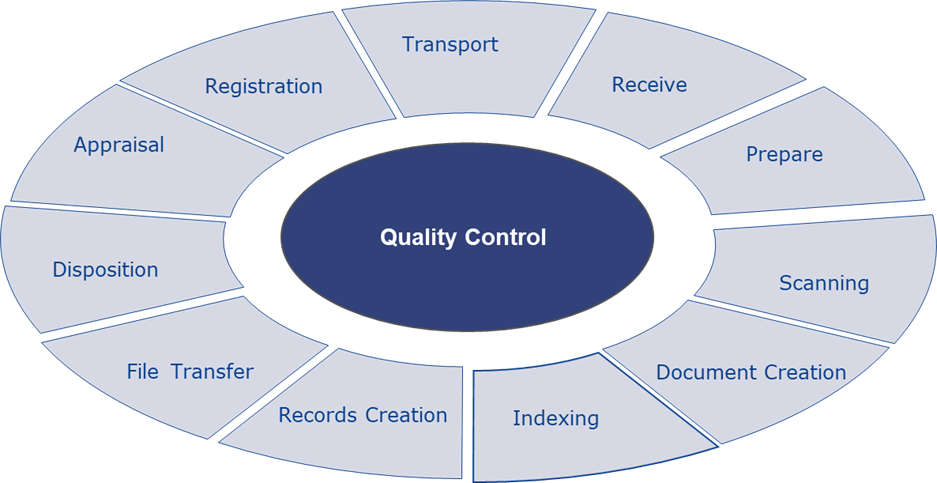 "Scanning as a service" process.
We can support you with the transfer of the created records into your electronic document management or archiving system by feeding the needed interfaces and APIs.
We are happy to work out a tailored offer for your needs.
1) GAMP 5 – A Risk-Based Approach to Compliant GxP Computerized Systems – Second Edition – 2022 ISPE
2) Open Archival Information System (OAIS) Reference Model – 2012
3) DIA – FRAMEWORK FOR THE DESTRUCTION OF PAPER v2.0 – 2019
4) MHRA – GxP data integrity – 2018